The wonderful comfort of in-floor radiant heating... Get it installed by the experts at the Janes Company
Radiant Floors and Geothermal Heating in the Seattle, Everett, Tacoma and Bellevue Area.
To get the comfort of in-floor radiant heating in your home, you can rely on the Janes Company for everything you need from
layout design
to
radiant flooring installation
. A locally-owned, family-operated company for over 20 years, we have built our business to become Washington's #1 installer of radiant and geothermal heat systems, as a result of focusing on customer needs. Offering
geothermal heating
and
radiant floor heating systems
, we take great pride in providing the best and most
cost-efficient heating system
at the best price. Proudly serving the Seattle, Everett, Kent, Redmond, Bellevue and Tacoma area with Radiant Floor Heating Installation and Service.
All of our goethermal heat and radiant floor installation work is backed with experience and knowledge, and complete support that you need for your installation to go smoothly. When you contact us, you can expect to receive a customized solution that fits your needs and budget - and a positive experience that will make you feel right at home.
RADIANT IN-FLOOR HEATING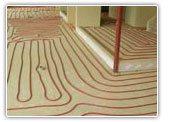 In-Floor Radiant Heat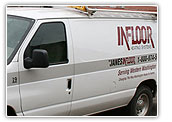 About Janes Company