Get the comfort of in-floor radiant heating from The Janes Company, your Seattle area Radiant & Geothermal Experts
Radiant Flooring and Geothermal Heating For Your Seattle Home or Commercial Space
If you are looking into radiant flooring options for your Seattle home, look no further. No matter where you are the Puget Sound, you can rely on the Janes Company for everything you need from initial consultation to
layout design
and
radiant flooring installation
to the maintenance you may need further down the road. As a locally-owned, family-operated company for over 20 years, we have built our business to become the Seattle Area's #1 expert radiant heat installer, as a result of focusing on customer needs. Offering
geothermal heating
and
radiant floor heating systems
, we take great pride in providing the best quality and most
cost-efficient heating systems
at the best price. Being so familiar with the climate of the Great Northwest, we have seen how heated flooring systems can benefit customers in Seattle and Eastside area homes, and we're happy to have brought year-round warmth and comfort to so many residential and commercial spaces. Our high level of experience with projects in Bellevue, Tacoma, Everett and beyond is what has made us your reliable Seattle area radiant heat contractor over and over. Proudly serving the entire Puget Sound area including, Kent, Redmond, Bremerton, Issaquah and Puyallup with Radiant Floor Heating Installation and Service.
Janes Company specializes in both residential and commercial work, so whether you are looking to bring more warmth to your business place, your home kitchen, a guest house or some other space, our team will be happy to consult with you on the scope of your project and what system would be ideal for your needs. All of our radiant floor installation work is backed with experience and knowledge, and complete support that you need for your installation to go smoothly. When you contact us, you can expect to receive a customized solution that fits your needs and budget - and a positive experience that will make you feel right at home.
WHY CHOOSE RADIANT IN-FLOOR HEATING FOR YOUR SEATTLE HOME?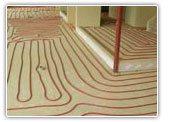 In-Floor Radiant Heat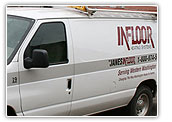 About Janes Company