Have Your Heated Floors Gone Cold?
Janes Radiant Heating specializes in providing fast emergency service and maintenance anywhere in Western Washington, anytime you need it. Our experienced maintenance and service technicians are factory trained and certified to properly diagnose, repair, or replace nearly every type, make and model of radiant heating components.
No one should have to wait for repair parts to be comfortable in their own home. That is why at Janes Radiant Heating we have the largest selection of parts in the Northwest. Our guarantee is to fix the problem right, as quickly as possible, so your family can be comfortable again.
We resolve problems that other companies just can't fix.
At Janes Radiant Heating we don't just sell you parts for your radiant heating system, we sell you the peace of mind that the problem is solved. Janes Radiant Heating truly is the authority in efficient hydronic radiant heating. At Janes Radiant Heating, our only business is radiant heating, as it has been since our company was founded in 1987. We pride ourselves in finding solutions for the complicated heating issues that other companies just can't resolve. Whether your system has stopped working, is not producing enough heat, is leaking, or you just need an inspection, our highly trained technicians can diagnose and repair these issues and many more.

We provide exceptional service at a great price.
Janes Radiant Heating is dedicated to maximizing your comfort while also minimizing your costs. That is why we offer competitive prices and repairs to match any budget. Whenever you need our help, we will be there for you. Any time you contact us, Janes Radiant Heating will always provide you with a quick response. We offer convenient appointment times to fit your schedule. We always give our customers the highest quality service. We guarantee all of our work because our repairs last.
We offer routine maintenance for your radiant heating system.
Like any other mechanical system, hydronic radiant heating systems experience wear over time. Many of our customers choose to have an annual scheduled maintenance to ensure their systems are always running at maximum efficiency. During these checkups, Janes Radiant Heating will look over the pumps, valves, gauges, manifolds and other system components to make sure they are working properly and are not likely to leak. We perform a cleaning and adjustment service on boilers and tankless heaters for maximum efficiency. We also ensure your thermostat is working properly. This routine maintenance will help keep your radiant heating system running in optimal condition.
We service all types, makes, and models.
Janes Radiant Heating specializes in working on any radiant hydronic heating system, even if it was not purchased directly from us. We have seen everything from small outbuilding workshops that use a conventional electric hot water heater tank to rural houses with propane fired tankless water heaters to mini storage complexes that use multiple natural gas fired boilers. Occasionally we are called upon to replace an old heating oil fueled boiler. While our focus is on hydronic in-floor radiant heating, we also work with geothermal heat pumps, indirect hot water tanks, and other hydronic system components.
No matter what type of service your radiant heating system requires, one thing is clear – Janes Radiant Heating has the expertise necessary to do the job right.

Hydronic Heating Systems are Complex.
Along with the superior comfort that radiant in floor heating provides, there are many parts which make up these systems. Amtrol tanks, Boilermate indirect tanks, Grundfos pumps, Taco (pronounced tay-ko) pumps and electrical relays, Bell & Gossett pumps, manifolds, pressure relief valves and auto-fill valves can all wear out over time. We know what to look for and often have the smaller parts already in our trucks to replace in the same visit, saving you money.
Geothermal Heating System Repairs
We also service geothermal heating systems! Our experience with ground source heat pumps by brands such as ClimateMaster, WaterFurnace and GeoComfort by Enertech is second to none.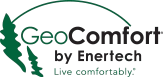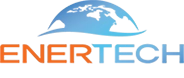 Contact us today.
Whether your radiant heating system needs maintenance or repairs, there is no one better to do the job than Janes Radiant Heating. Contact Janes Radiant Heating today by calling us toll free at 800-974-5884 or e-mail us at service@janescompany.com to schedule your annual radiant heating maintenance service or repair.
Ductless Heat Pumps and Mini Split Cooling and Heating Systems
Janes Radiant Heating employs the most skilled home heating and cooling technicians that, in addition to radiant heating, are experienced at servicing and repairing all makes and models of ductless heat pumps and mini split cooling and heating systems.